Cycle Terminal
OEM Style Japanese Electrical Harness Wiring Connectors
View Cart
New Items and Product Listings
About Me
Kits
Crimp tools
Terminals
Relay kits
Relays
Shipping
Fuse box's
Tubing
Fuses
New Items
Connectors
Home
2.5mm Bullet Terminals for Kawasaki turn signals
Nickel plated (.75 - 2mm) 14-18 awg
Terminal and Insulator set of 10
Set of 10 Male
BTM 2.5 $4.95 each
Set of 10 Female
BTF 2.5 $5.30 each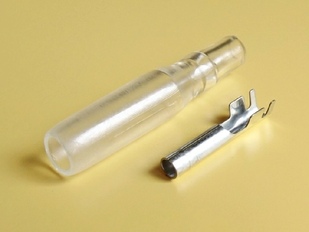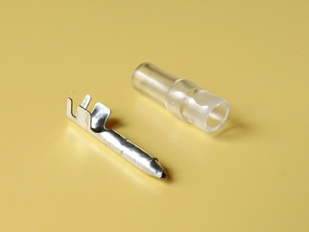 Add to Cart
Add to Cart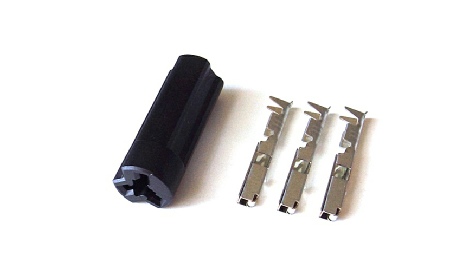 Yamaha Turn Signal Connectors
Nippon Tanshi 040
Comes complete with 20 - 26 awg terminals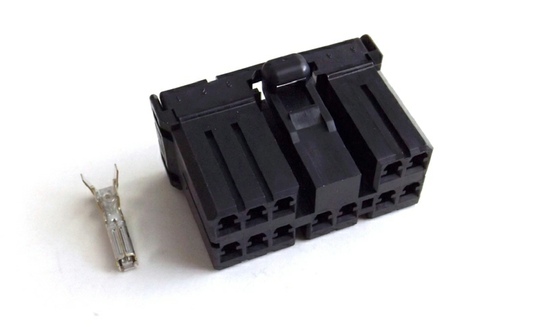 AMP 10 and 12 pin Multilock 070
070 Come complete with 16 - 20 awg terminals
AMP 2 pin Multilock 040 for Ducati Turn Signals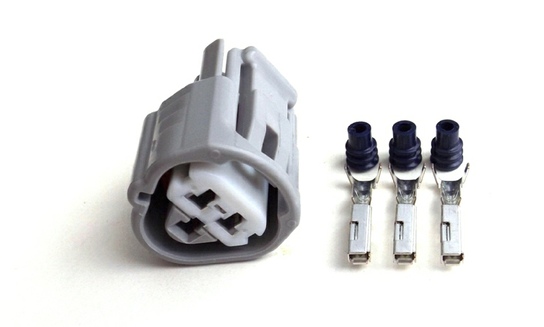 Sumitomo TS090 sealed connector
For late model Honda CBR600/1000
Come complete with 18 - 22 awg terminals and seals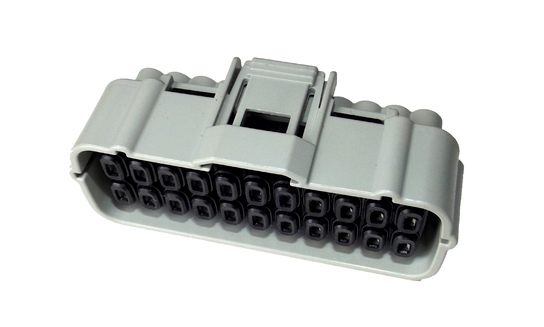 22 pin Sumitomo ECU/ECM connector
For many early to late 2000's Honda models
Come complete with 16 - 20 awg terminals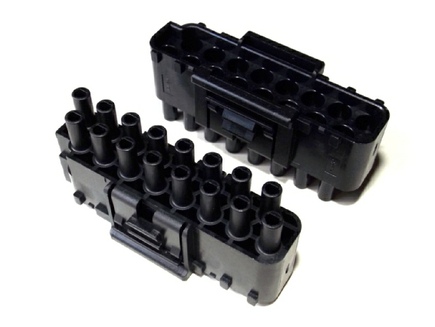 16 pin CDI/ICM Ignition module connector
For many mid 90's to early 2000's Honda models
Come complete with 20 - 24 awg terminals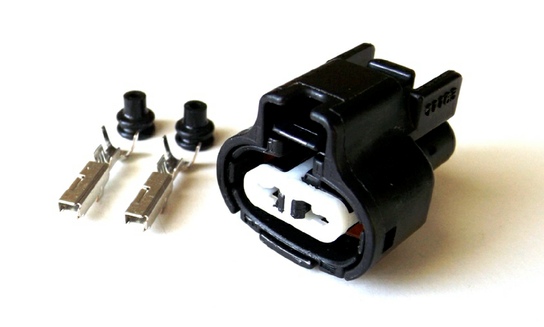 Yazaki 090-II IAT sensor connector
Used as intake air temp Sensor connector
(Toyota # 90980-11163)
Fit many makes and models
Including Subaru, Suzuki, Honda, Toyota and others
Come complete with 18 - 22 awg terminals and seals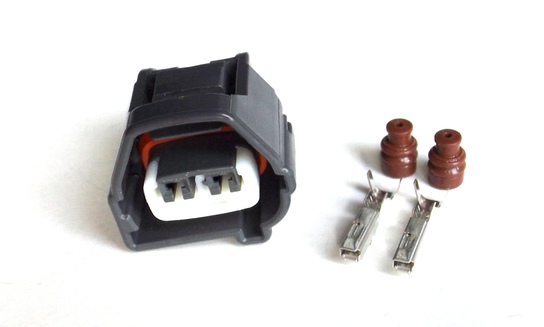 Yazaki 090-II sealed sensor connector
Used as Cam & Crank Sensor connector
(Toyota # 90980-10947)
Come complete with 18 - 22 awg terminals and seals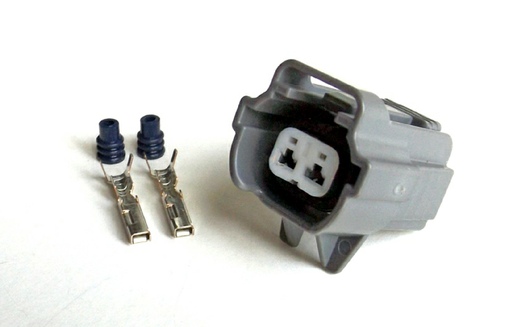 Sumitomo DL-090 2 pin fuel injector connector
For many early 2000 and late model Honda's
Come complete with 18 - 22 awg terminals and seals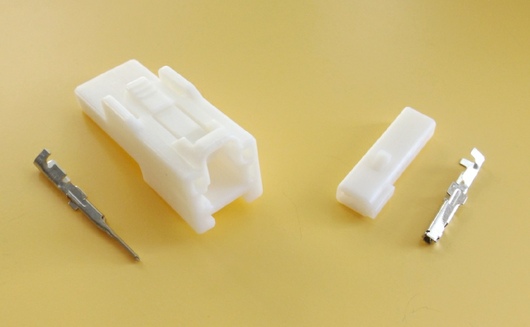 HB 050-1 connector
1 pin connector for lighting ground and lic plated bulbs
Come complete with 20 - 24 awg terminals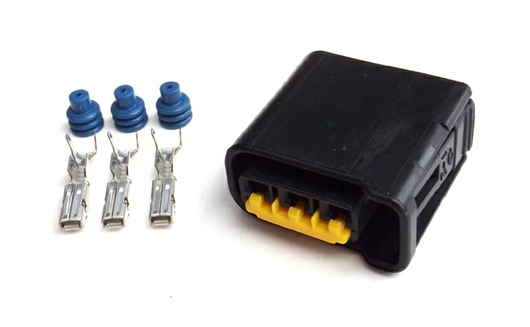 Furukawa FW 3 pin Subaru COP connector
For WRX sti and other Turbo Subaru models
Come complete with 16 - 20 awg terminals and seals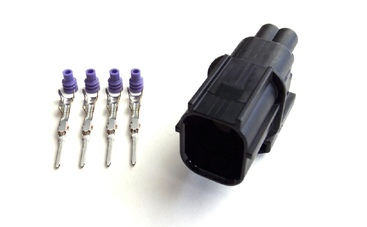 Sumitomo HX/HV 040
New 2 - 3 - 4 - and 6 pin male connectors and terminals
New 2 - 3 and 5 pin female connectors
Come complete with 18 - 22 awg terminals and seals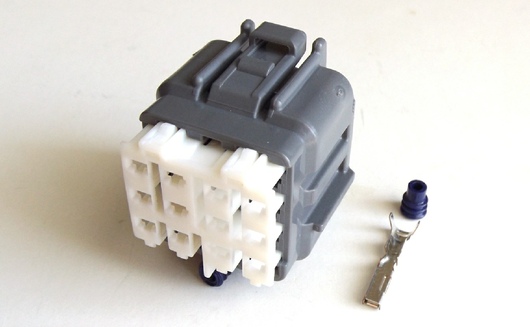 Sumitomo DL-090 16 pin Harness connector
Come complete with 18 - 22 awg terminals and seals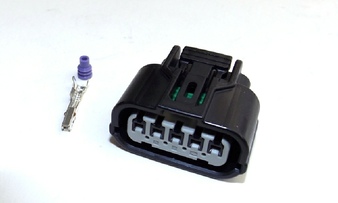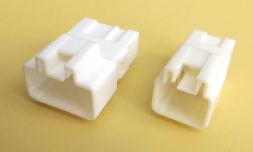 Yazaki 312 Male Honda CBR600/1000 R&R Connectors
Comes Complete with Connector and Terminals
Used as R&R and Stator connector
2007-2012 Honda CBR600rr
2004-2010 Honda CBR1000rr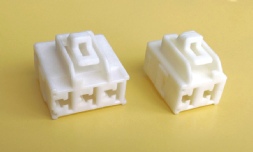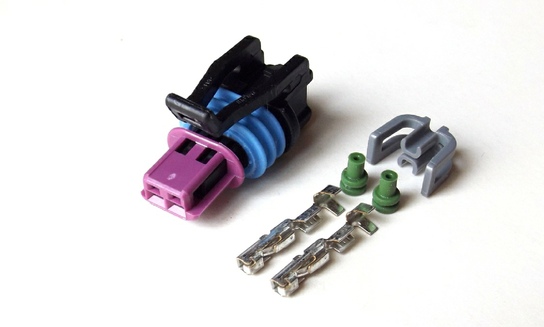 Delphi GT150 3.5mm centerline connectors
HX090 Honda/Acura IAC Valve connector
Used as Honda IAC connector
Come complete with 18 - 22 awg terminals and seals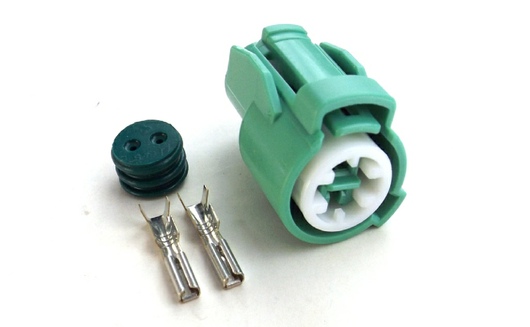 Honda/Acura OBD1 Green Vtec pressure switch connector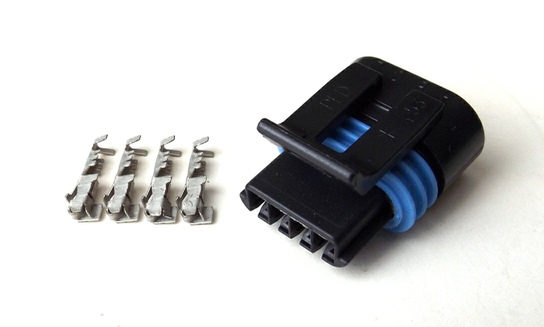 Delphi Metripack 150.2 Pull to Seat connectors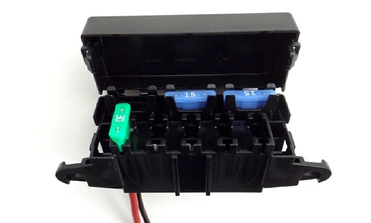 ATC/ATO 5 Circuit fuse box
Comes with bus terminals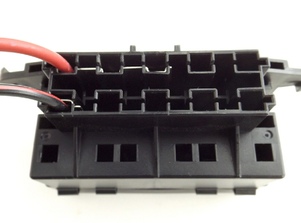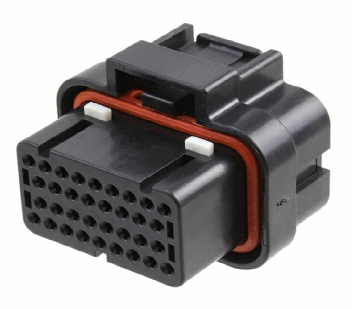 Amp 1.0 Superseal ECU/ECM Connectors
Japan
Comes complete with 20 - 22 awg terminals
Wire seal incorporated into the housing
Superseal 1.0 Series ECU Connectors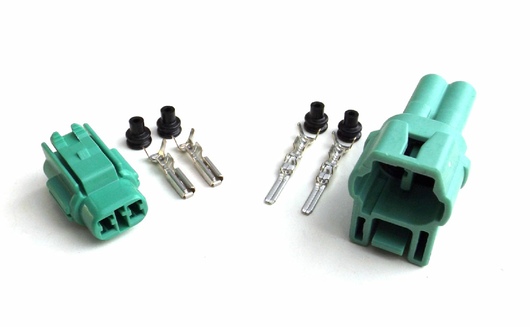 Suzuki side stand switch connector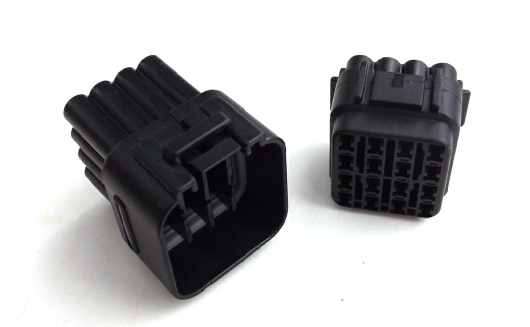 Sumitomo HM090 16 pin
Suzuki GSXR injector harness connector
Comes complete with terminals and seals
Made in Japan
Cycle Terminal will be closed from July 02 to August 1 for inventory, restock, web site updates, and finally a week off.
You may still order during this time but no orders will be shipped till August 2.
Orders will be sent out in the order received.
During this time if you have any questions feel free to email me, I will try to respond in a timely manner.
Have a great Summer and be safe!!