Cycle Terminal
OEM Delphi Metripack 150.2 Pull to Seat Sealed Connectors
View Cart
If you have any Questions, please feel free to Email me Here
About Me
Kits
Crimp tools
Terminals
Relay kits
Relays
Shipping
Fuse box's
Tubing
Fuses
New Items
Connectors
Home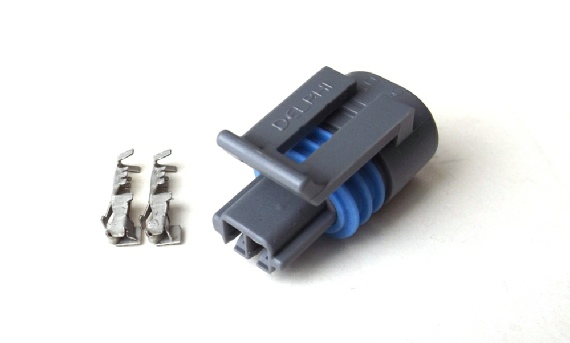 Metripack 150.2 Gray 2 pin Female Connector
Terminals Fit wire sizes (20-24 AWG)
Delphi p/n: 12162197
Comes complete with terminals and backside seal for 20-24 gauge wire
MP150.2-2 GRY $2.85 each
Common Application:
GM/Chevy intake air temperature (IAT) sensors
1985-97 GM/Chevy IAT sensor
Add to Cart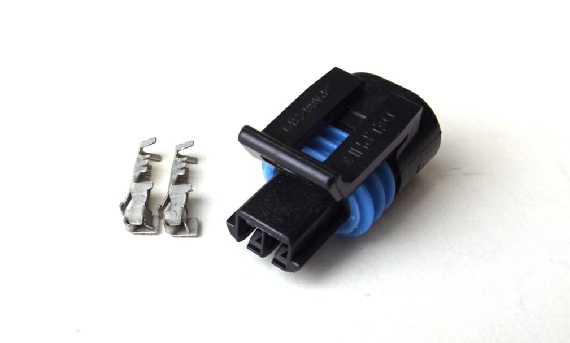 Metripack 150.2 Black 2 pin Female Connector
Terminals Fit wire sizes (20-24 AWG)
Delphi p/n: 12162193
Comes complete with terminals and backside seal for 20-24 gauge wire
MP150.2-2 BLK $2.65each
Common Application:
GM/Chevy coolant temp sensors
Add to Cart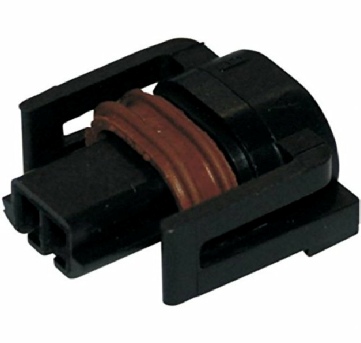 Metripack 150.2 3 pin Female Connector
Terminals Fit wire sizes (20-24 AWG)
Delphi p/n: 12162215
Comes complete with terminal and backside seal for 20-24 gauge wire
MP150.2-2 IAT $4.35 each
Common Application:
Harley Davidson Intake Air temp sensor
Ducati Intake air temperature sensor
Magneti Marelli ATS05 Intake air temp sensor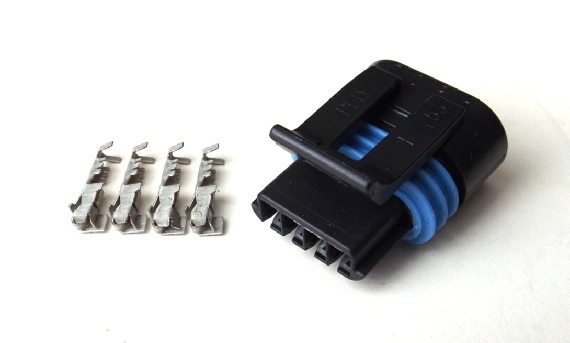 Metripack 150.2 4 pin Female Connector
Terminals Fit wire sizes (20-24 AWG)
Delphi p/n: 12162188
Comes complete with terminals and backside seal for 20-24 gauge wire
MP150.2-4 $3.80 each
Common Application:
GM /Chevy distributor on TBI/TPI
GM/Chevy ignition coil module on 93-97 LT1
GM/Chevy idle air control (IAC) motor 94
GM/Chevy ignition coil on 4.8, 5.3, 6.0L
Ducati Idle air valve
Ducati air pressure/temperature sensor - pre2005
Add to Cart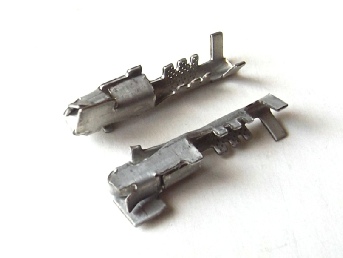 Delphi Metripack 150.2 pull to seat
p/n: 12124076
Female Terminal
For wire sizes (20 - 24 AWG)
$0.30 each
Add to Cart
Economy - Micro Open Barrel Crimp Tool
for GT-150, 090, 070, 040 sized terminals Made in USA by Rostra
Metri-pack GT150. Sumitomo 090 - 040, JAE 040, Molex MX150, AMP Multi-lock 070 Terminals, Insulation and Wire Seal 16 - 30 AWG
I have used this and you can get factory quality crimps with it. This tool does the wire crimp, then the insulation or wire seal crimps in 2 steps.
If your not doing this type of crimping all the time, great tool to add to your box, and you cant beat the price. Pick up a few extra terminals to practice with.
These will not do Bullet terminals, or 110, 250 standard terminals
$33.95 each ECT47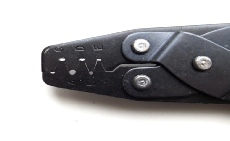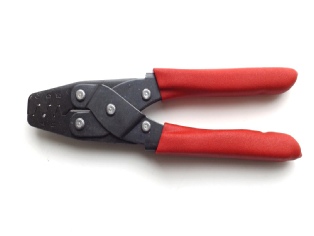 Add to Cart
Crimp Tool for Metripack-150.2 Terminals and Seals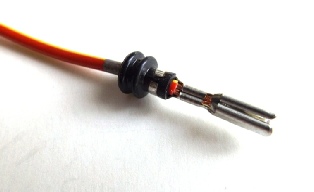 Delphi Metripack 150.2 pull to seat Connectors.
Highly used in high performance sensor applications, Harely Davidson, GM/Chevy, Ducati, MV Agusta, Moto Guzzi, Magneti Marelli, AEM ECM/ECU, and many others.
Great prices and low cost shipping!
Delphi Metripack 150.2 Pull to Seat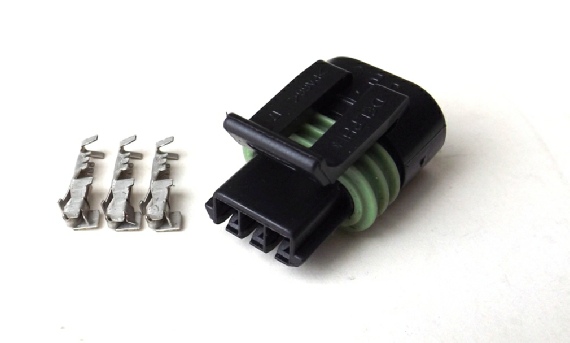 Metripack 150.2 3 pin Female Connector
Terminals Fit wire sizes (20-24 AWG)
Delphi p/n: 12162182
Comes complete with terminal and backside seal for 20-24 gauge wire
MP150.2-3 $4.45 each
Common Application:
Ducati TPS, on ST2, 748, 996, 998, Monster
(Magneti Marelli PF1C, PF3C or CTS 175 sensor)
MV Agusta TPS
Moto Guzzi TPS
Add to Cart
Add to Cart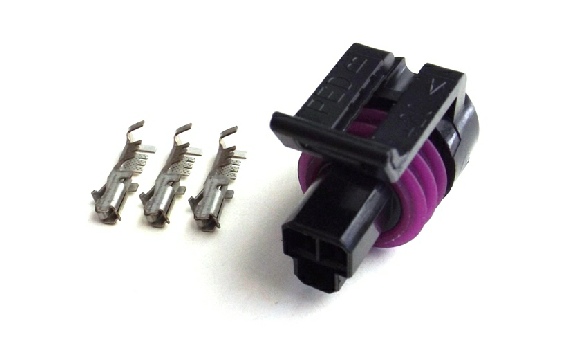 Metripack 150.2 Gray 2 pin Female Connector
Terminals Fit wire sizes (20-24 AWG)
Delphi p/n: 12162197
Comes complete with terminals and backside seal for 20-24 gauge wire
MP150-3B $4.85 each
Common Application:
GM/Chevy TPS/Throttle position sensor connector
Add to Cart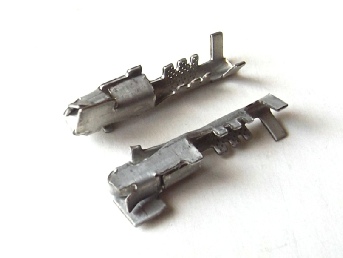 Delphi Metripack 150 pull to seat
Female Terminal
For wire sizes (20 - 24 AWG)
$0.22 each
Add to Cart